Description: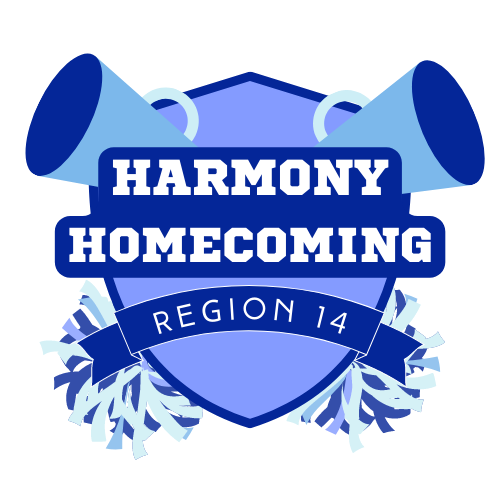 SAI REGION 14 HARMONY HOMECOMING!
We've got spirit, yes we do!

We've got spirit, how 'bout YOU?
It may be Summer Break, but Region 14 is already planning on going Back To School this fall!

REGISTER for Region 14's Harmony Homecoming: A Fall Music School, Reunion, & Celebration like no other! School will be in session August 26 - 27, 2022 at The Sheraton Charlotte Airport Hotel in Charlotte, NC.

The harmony-filled weekend will give you the opportunity to choose from one of two tracks - Harmony Brigade or General Education.
Get our your pom-poms to kick off the weekend at the Region 14 Pep Rally. On Saturday evening, enjoy the Harmony Homecoming Show where we'll send off our 2022 International Convention Region 14 representatives as well as showcase our Harmony Brigade Festival Finalists and our All-Sing Chorus, and celebrate our Region 14 Award Recipients.

Plus, we will end the entire weekend with a Homecoming Dance Party! Don't miss the biggest Region 14 reunion of the century - it's finally time to be together and sing again, and we can't wait to celebrate with you at Harmony Homecoming!
Space is limited. Register TODAY at https://www.eventbrite.com/e/sai-region-14-harmony-homecoming-registration-367498115757
Event information and FAQ can be found here: https://docs.google.com/document/d/1-5l9ACfG0ef3x6s06oz9eo6bwGY1M8AlU9-bptCYeKs/edit
Hotel accommodation reservations can be made here: https://www.marriott.com/events/start.mi?id=1655296183167&key=GRP
If you are interested in sporting some spirit wear for the event, order the official Region 14 Harmony Homecoming T-shirt here: https://www.gritandgracequartet.com/store/region-14-harmony-homecoming-unisex-t-shirt